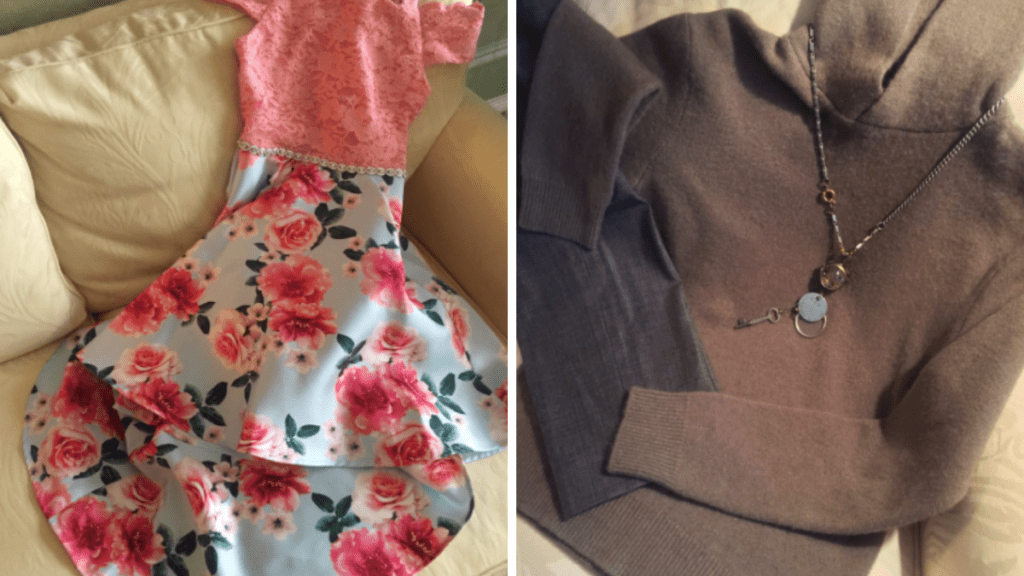 If you stop by Mercy Beaucoup, there's a good chance you might see Tammie there.
A customer for many years, Tammie first discovered the boutique during her almost-daily walks. She decided to stop in, and was immediately taken with the store.
"Everyone was very welcoming," she remembered. "When I said it was my first time, they explained [that the store benefited Mercy Home for Boys & Girls]. Of course, I knew about Mercy Home because my neighbor invited me to several luncheon fundraisers. So I was very aware of what a wonderful mission Mercy Home has."
Tammie began stopping by the store when she took her walks after work and immediately began finding lots of great things to purchase.
"What I liked is it was quality merchandise, very appealing prices, and it was easy to shop the store," she said. "Everything was organized when you came in …. That was many, many years ago and I've been going ever since."
Some of Tammie's favorite finds include a Burberry jacket, three-piece suit Nautica suits for her grandnephews to wear on Easter (for only $6 each, she noted), Ralph Lauren sweaters, and Piazza Sempione pieces. Tammie's friends have also discovered Mercy Beaucoup, and their fabulous finds include an Escada beaded cashmere sweater and a Max Mara black wool cashmere coat.
In pre-pandemic times, Tammie and her friends also enjoyed attending the biannual parties held at the store.
"If the party started on Monday at 5:00, at ten to 5:00, my friend and I were there," she laughed. "We were the first to arrive."
The parties, which Tammie described as "festive events" were filled with things designed to make customers happy, including food, drinks, opportunities to mingle, discounts, and gift bags.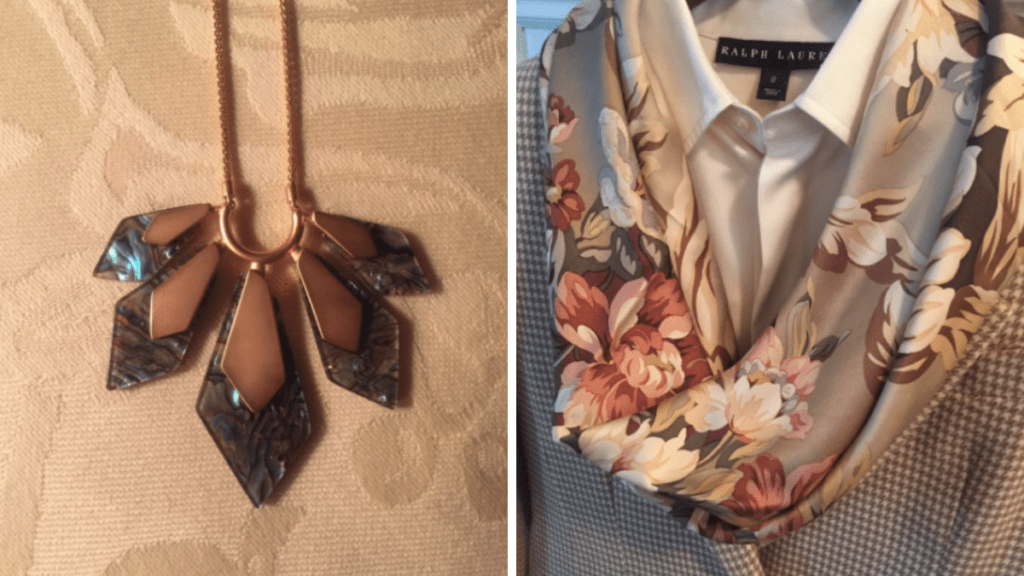 There are a variety of price points, so if you are looking for something good quality but basic, you can find it.
Mercy Beaucoup manager Lynn Spaeth and her staff's attentiveness to their customers' needs is another reason Tammie enjoys shopping there so much.
"It's a fun experience because they greet you by name," she said. "They ask you about something that you talked about the last time. So it's a personalized experience, which I can tell you that you don't get a lot of places."
Tammie said that once the store staff learned her style, they also began pulling pieces they knew she would like for her. And that's one of her best tips for other Mercy Beaucoup shoppers: let them know what you like.
"They can pull something out of the rack that you might have missed," she said. "After I had been in there a number of times, they knew what I liked and they often pulled it out before I even got to that spot. And they've never missed my style."
Tammie also recommends that shoppers stop by frequently to get to new merchandise first. And even if you don't find anything, you will still be guaranteed a great experience.
"I like how they merchandise the store," she said. "The windows are changed frequently. They're very stylishly put together … it's visually a very pleasant store."
And of course, the great price points at Mercy Beaucoup are another reason to stop by.
"There are a variety of price points, so if you are looking for something good quality but basic, you can find it. And then for those clients that want some of the designer clothes, they have those, but at the right price. So regardless of your budget, there is something in there for you."