Celebrating a Decade of Mercy Beaucoup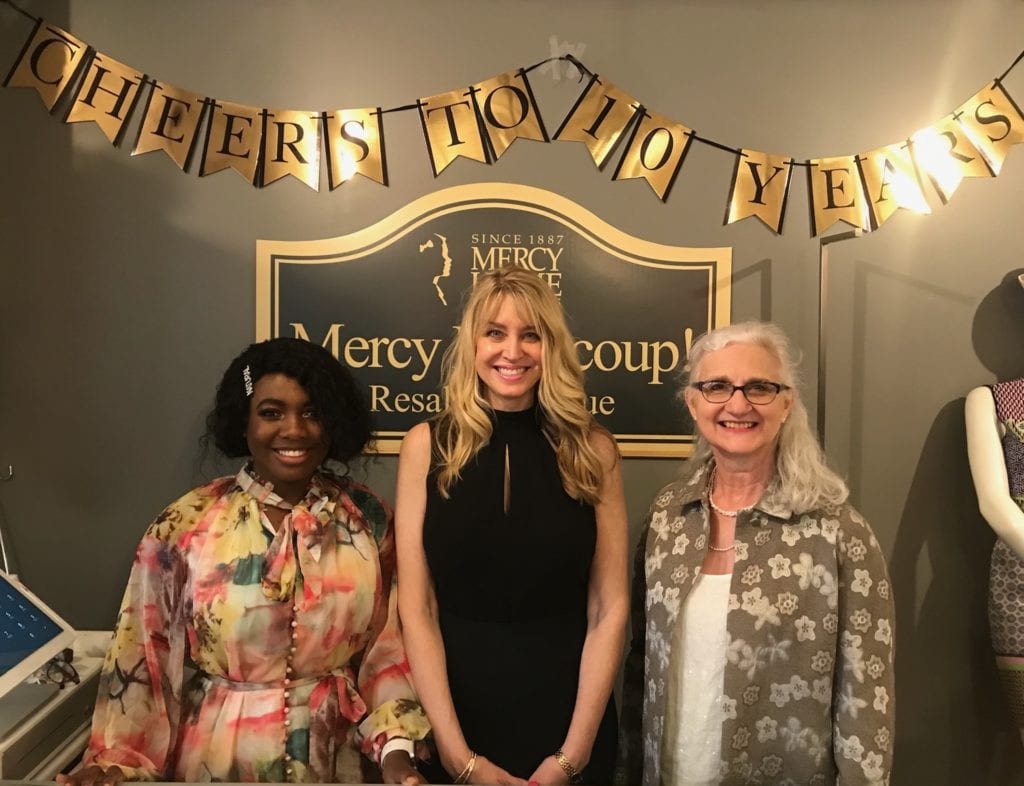 Here's to ten years of fashion, friendship, and giving back to the children of Mercy Home!
 

We are thrilled to mark the ten-year anniversary of our resale boutique, Mercy Beaucoup. To really celebrate how far the store has come, we chatted with store manager Lynn Spaeth to reminisce and reflect on the past decade.
 
It was Mercy Home President and CEO Fr. Scott Donahue who originally had the idea of having a resale store because of the many great donations we received. He thought that it would be a unique way to raise money for our kids and spread the word about our mission. 
 
Lynn was hired after the idea took shape, but took part in the planning of the actual space. It started as a gutted space without even a floor, she remembered. She helped plan the layout of the store and order fixtures for the store.
 
"It looked a lot different in the beginning," she said. "We didn't have as much merchandise [then]. We're really flourished with all the donations over the years."
 
After a soft opening, Mercy Beaucoup held an event for our board members to check out the store, do some shopping, and enjoy the newest way to support our kids. This special event was even covered by WGN-TV in their "Around Town" feature.
 
It didn't take long for the store to find a customer base. Some customers have been coming to the store regularly from the beginning. 
 
"There are customers who come every week," Lynn said. "I've seen them every single week for the past 10 years."
 
Though new customers are coming in all the time, the thing that has really changed is the amount of merchandise coming in.
 
"I have to say donations have definitely been better [the longer] we've been here," Lynn said. "I think as people hear about us and know about us, we get a lot more people donating."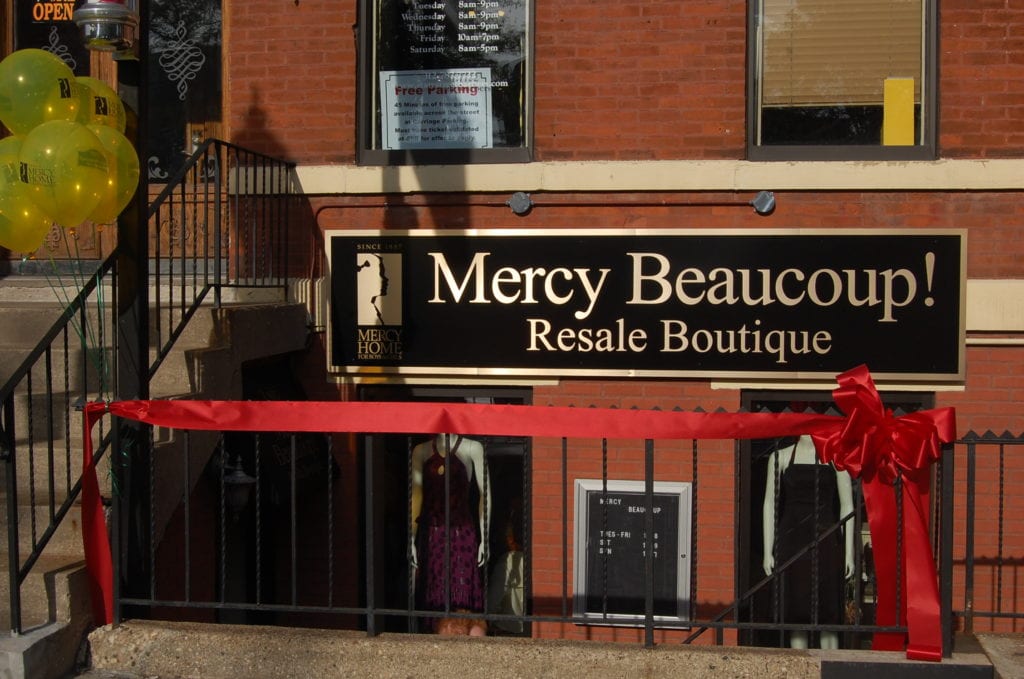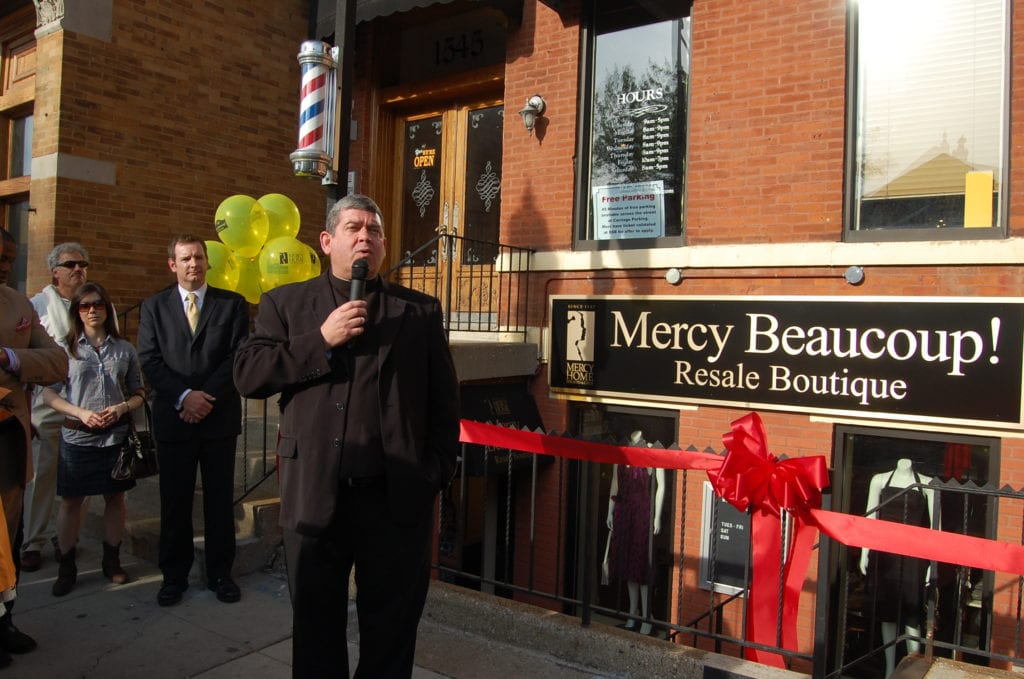 I'm looking forward to seeing what comes next.

– Lynn Spaeth, Mercy Beaucoup Manager
Another big change? The neighborhood itself. Mercy Beaucoup is located in Old Town, which has undergone a lot of changes in the past decade. Much like our store, it has continue to grow and flourish! There are a lot more bars and restaurants in the area, which has helped bring in more customers. New condo buildings have also increased the customer base.
 
Though the store had to shut down temporarily during the pandemic, that didn't mean it stopped growing. Instead, we launched online shopping at mercybeaucoup.com. It thrived in a period when customers were more comfortable shopping online, and has also provided a way for out-of-town shoppers to support the store and the Home.
 
In addition to each purchase directly supporting Mercy Home's kids, the store is also the place where some of our kids have gotten their first job. One, Jessica, has even stayed at the store for about six years, after moving out of our Home. She has since been promoted to supervisor.
"It's just been amazing watching her on her path," Lynn said, noting that she was excited to celebrate both of Jessica's graduations from high school and college.

Though some kids have rocky starts at the store, not knowing what to expect, they ultimately end up being successful and gaining confidence in themselves and their abilities.

"I had one [youth worker] who went on to work in retail in New York, doing the window displays," she said. "He got his start here."

And even if the youth workers don't find their passion in retail, they still leave with valuable experiences. Lynn said that she enjoys helping learn what to expect in the workforce.

"It's really great working with the kids," she said. "[I love] giving them the pride of getting a paycheck."

There are also some kids who don't work at the store, but still benefit from it. One of our young women made earrings that she was able to sell at the store. Another made masks during the pandemic that she sold at Mercy Beaucoup. These young people receive 100 percent of the proceeds for their sales.

"If someone's serious about wanting to sell something here, then they can do that and get their name out," Lynn said.
So what's in store for the next four years? More exciting changes, Lynn shared.
"I'm looking to keep growing, expanding out events, expanding our sales," she said. "And I'm looking forward to seeing what comes next."