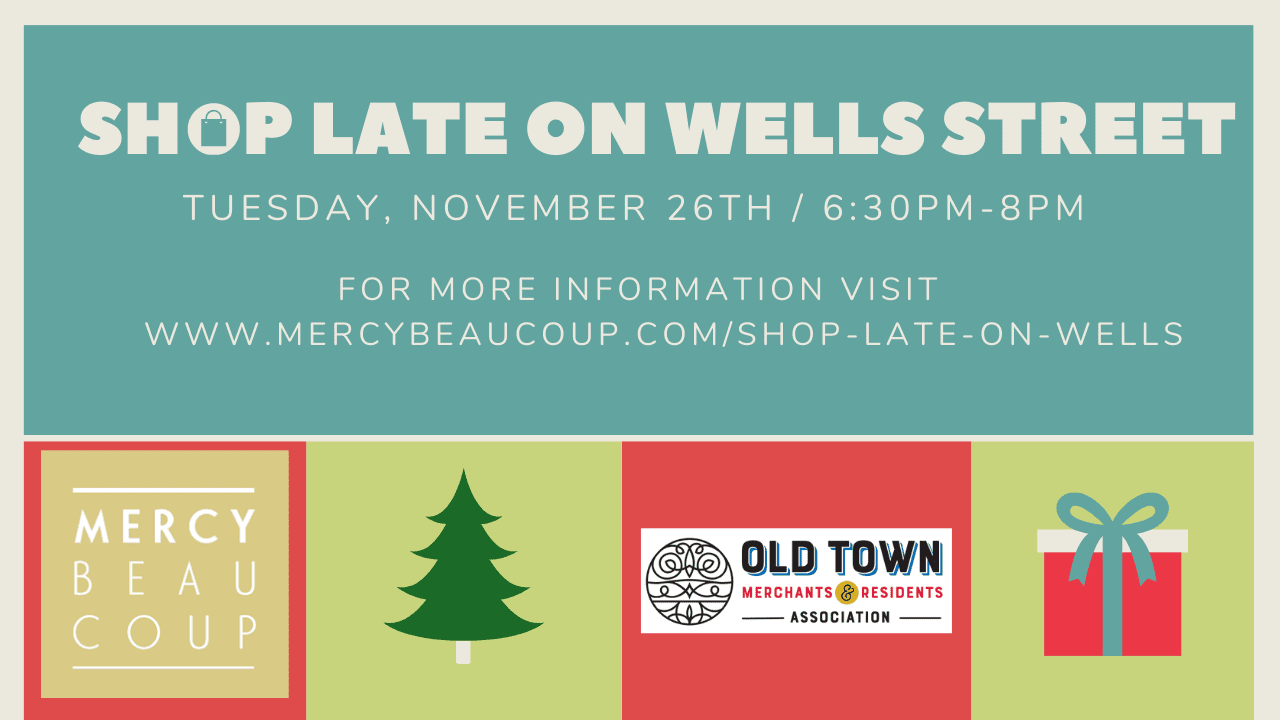 Date: Thursday, November 26th, 2019
Time: 6:30pm-8:30pm
Location: 1545 N Wells Street, Garden Level
It's time to start your holiday shopping! And what better way is there to check those items off your list than by stopping by Mercy Beaucoup after the Old Town Neighborhood Tree Lighting Ceremony?
We are thrilled to be part of this year's Old Town Merchants & Residents Association Shop Late on Wells Street event. After watching the tree light up to begin the official Christmas season, attendees are welcome to stay in the neighborhood and we hope you'll stop by Mercy Beaucoup!
The Old Town tree lighting will be held on Tuesday, November 26, from 5:30-6:30 p.m. in the Burton Place Plaza on Wells St, and will include caroling, food, drinks, and a visit from Santa Claus. Shop Late on Wells will begin immediately after and run through 8 p.m.
We will be offering 10% of all merchandise, as well as a selection of Christmas cookies, during this fun event. And best of all, every purchase you make will benefit the boys and girls of Mercy Home!